Which Roofing Material is Best for Sunny Weather?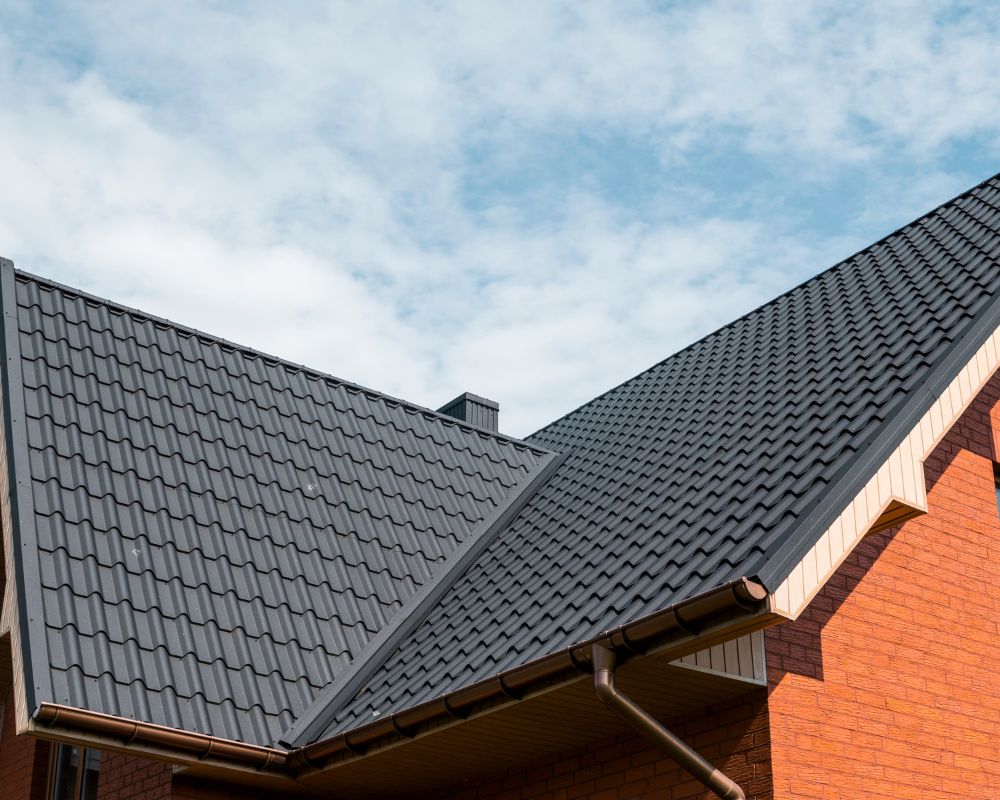 Living in the Sunshine State can be fun and exciting, but draining no thanks to the humidity and heat. If you're looking for a long-term solution to this problem, at least in your own home, then you should think about getting summer-friendly roof materials.
The key is learning about the best roofing materials for sunny climates and the advantages of concrete roofs, metal roofs, and even eco-friendly green roofs, taking thermals, energy efficiency, cost-effectiveness, and durability into account.
Ready to find the ideal roofing option to keep your home secure, stylish, and protected from the hot sun? Here's what you should know.
Why Use Materials that Work Best in Sunny Weather?
There can be a wide range of meteorological conditions, such as high humidity, frequent rain, dry heat, and strong winds. This is why It's critical to choose roofing materials that can endure these regional circumstances in order to guarantee durability and performance.
You should also remember that selecting the proper roofing materials is crucial in hot conditions if you're conscious about budget and sustainability.
Both the project budget and the lifetime budget should be taken into account when planning to get new roofing materials. Some options have higher initial costs, but lets you save money in the long run and vice versa. Keep in mind that there can be cheap and long-term money-saving options.
Several heat-friendly options offer efficiency and durability, while also making your home more energy efficient and sustainable.
Top Roofing Material for Sunny Weather
Concrete Roofs
For individuals who want the thermal benefits of terra-cotta but are limited by expense, concrete roofs are a great alternative. Because concrete is thick, heat is absorbed more gradually, which lessens heat transfer into a house.
For hot-weather roofing, slab concrete is a practical and affordable option. As an alternative, there are attractive concrete tiles that come in a variety of hues. Lower cooling expenses are achieved by S-tiles' improved airflow and decreased heat transfer due to their wave pattern.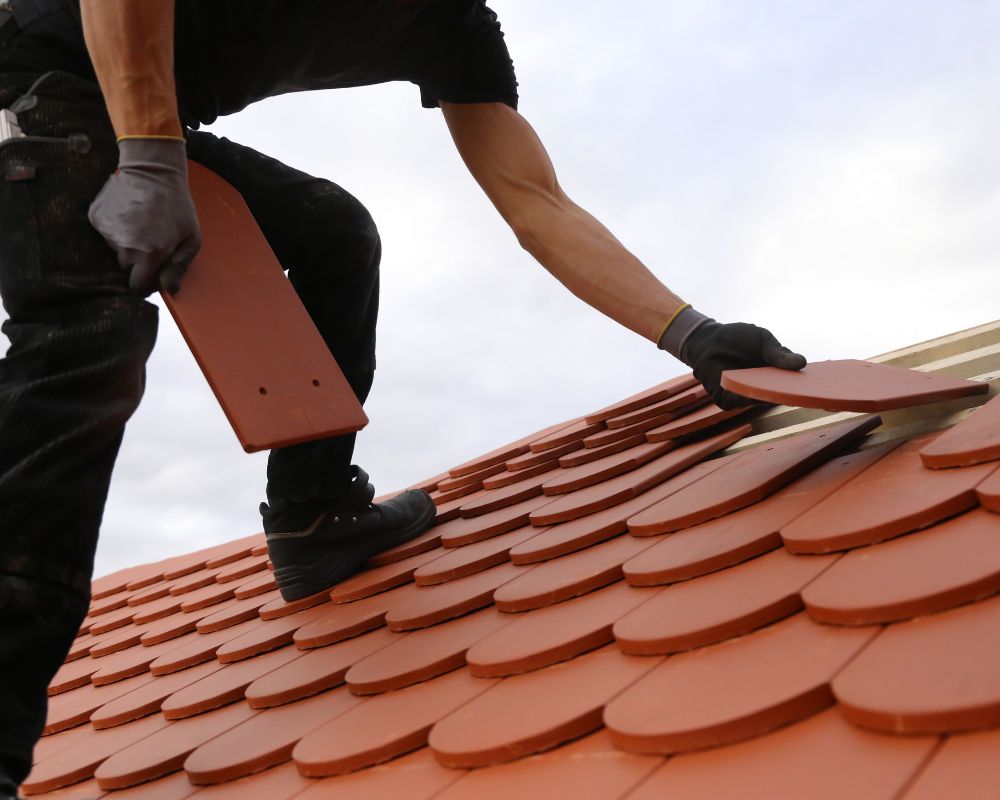 Metal Roofs
Cities with warm climates have seen an increase in the use of metal roofs. Metal roofing has seen a revival recently, despite its previous reputation as having a cheap and ugly appearance. This material is currently the second most common alternative after asphalt.
The best part is that aluminum, steel, or copper that has been recycled are frequently used to make metal roofs, making it a more sustainable option. Plus, metal roofs function as thermal barriers by allowing some space between the decking and the panels.
Green and Solar Roofs
Beyond their aesthetic appeal, green roofs—which are composed of plants over waterproof underlayments—offer useful advantages. They are acceptable for both hot and cold conditions since they reduce heat loss and absorption.
Moreover, green roofs reduce the heat island effect, which is the rise in temperature in urban areas brought on by surfaces made of metal and asphalt. In cities with hot weather, homeowners are opting for cool roofs for their efficiency and eco-friendliness.
Another option you should consider are solar panels, which help convert energy from sunlight into electricity. This lets you harness the heat of the sun and turn it into something that can help you cool down while minimizing your electricity consumption.
The Bottom Line
Remember that choosing the correct roofing material can let you take advantage of the sunny weather while maintaining the safety and comfort of your home. A professional roofer in your area can offer helpful advice and guarantee that you make the right decision for your unique requirements.