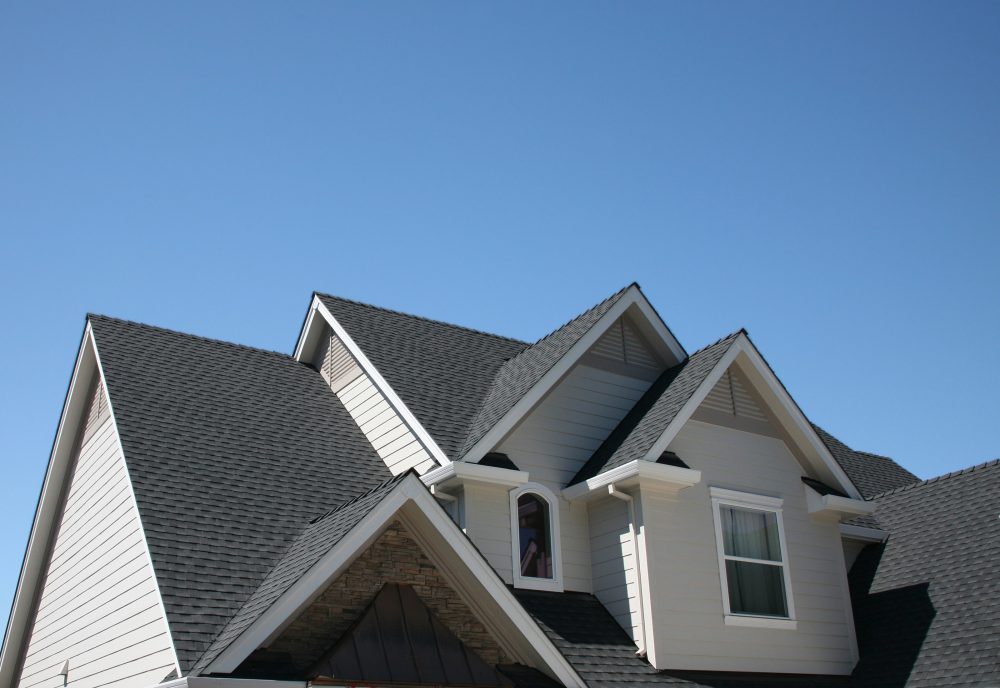 Your Local Residential Roofing Expert
Freeman Roofing has proudly provided quality service to the Gulf Coast's roofing needs for over 40 years. We offer a variety of residential services with quality craftsmanship and materials on every job from small repairs to complete re-roofs.


Full-Service Roofing at Competitive Prices
We utilize the latest technology and equipment for each project we take on and our family-owned company specializes in maintaining and replacing a variety of rooftops. No matter the roof type, our knowledgeable experts provide outstanding workmanship.

Asphalt Roofs
Asphalt roofing shingles are widely used for installations today as they both are affordable and attractive, offering a variety of colors from which to choose and deflect UV rays.
Metal Roofs
Metal roofs have become an increasingly popular option for their aesthetic appeal. They are resistant to water, high winds and can have a longer lifespan than other roofs.

Flat Roofs
Flat roofs are cost-efficient and have the added benefit of providing extra outdoor space. Using a reputable company to repair or replace a flat roof is imperative.
Quality Craftsmanship from Our Family to Yours
The integrity of your roof is integral to protecting your home, especially in our hurricane-prone areas. We offer a variety of residential services with quality craftsmanship and materials on every job from repairs to complete re-roofs. We are a preferred vendor with GAF, Duro-Last, Owens Corning and Atlas' Pro™ Plus Diamond Level. Your roof is a long-term, critical investment and our experts will give you a timely, honest opinion letting you know if your roof is salvageable or if a new one is necessary. Freeman Roofing is committed to providing excellent work at a fair price, from our family to yours.
Licensed and Insured Commercial Roofing Expert
A former roofing supervisor at Pensacola Naval Air Station, owner James "Jimmy" Freeman has decades of experience in commercial roofing. We use quality materials on every job and never take shortcuts. If you have a small office needing simple maintenance or a large commercial building requiring a completely new roof, the licensed and insured experts at Freeman Roofing will provide quality workmanship on every project. As local professionals, we realize customer satisfaction and word of mouth are key to success and longevity. Our family-owned business provides trustworthy expertise at competitive prices.
A roofer is a tradesperson who specializes in roof construction. They have extensive experience in installing, repairing, replacing, and maintaining old and new roofs. Roofers use a wide variety of materials such as bitumen, shingles, metal, and wood. The job is physically demanding because roof repairs, maintenance, and installation involve climbing high-rise buildings, kneeling, bending, and heavy lifting. We residential and commercial roofing contractors have to work under extreme weather conditions at times. That's why you should hire roof experts for all your commercial and residential roof repair, maintenance, and installation needs.
What Is A Roofing Contractor?
A roofing contractor is a professional who deals with roof repairs, roof installations, roof replacement, and roof maintenance of existing and new roofs. Flat or metal roof construction or repair is a major expense. 
Hence, you should always work with a reliable and experienced roofer in Pensacola when repairing, maintaining, replacing, or installing your old or new roof. Here are the most important skills and requirements to look for when searching for Pensacola roofing companies:
License And Insurance - Always depend on a licensed and insured

roofer company

in Pensacola. These

roofing contractors

are more trustworthy compared to someone who doesn't take the time to obtain a valid license for their

roofing business

. Fully insured commercial and

residential roofing companies

will ease your burden if something happens while the roofer works on the roof. Accidents can happen and the

roofer

may get injured in the process. Damages to your property cannot be ruled out under such circumstances. The insurance company of the

roofing contractor

will pay for injuries and damages when you hire a fully insured residential and

commercial roofing company

. If not, you will have to deal with such incidents by paying out of your pocket.
Residential Roofing Repair Near Me
The roofers at Freeman Roofing have extensive experience dealing with all residential roofing types. Residential roofing repair by our professional roofing staff will help maximize the lifespan of your roof. We are experts when it comes to residential roof repair, new roof installation, residential roofing installation, flat roof maintenance, and metal roof maintenance. Extreme weather conditions can take its toll on your roof. 
When you need a home roofing contractor to do home roof repair or home roof replacement, you need to call Freeman Roofing. We are your home roofing experts in Pensacola. Our expert team of local roofing contractors has more than 43 years of experience dealing with residential roofing in the area. 
In most cases, a complete house roof replacement may not be necessary. A repair can often fix the problem depending on the roof issue. A simple repair can enhance the lifespan of your roof for many more years to come when you rely on a professional and experienced roofer in Pensacola. When you want the best roofing repair in Pensacola, you don't need to look further than Freeman Roofing. 
Our team is prepared to walk that extra mile to satisfy all the needs of our customers. We deal with all types of residential roofing services in the area. Need a residential roofing company? Call Freeman Roofing today!
Residential Roofing Types
There are many options to choose from when you are investing in a new roof for your home. But you need to keep in mind that not all roofs are compatible with certain types of houses and climate conditions in Pensacola. That's why you need to rely on a professional residential roofing company such as Freeman Roofing when installing a new roof. Here are some of the most popular types of residential roofs:
Asphalt Shingles

- Asphalt is one of the most popular types of residential

roofing materials

in Pensacola. They are easy to install and are a straightforward choice for your roof. Asphalt is cheap and provides many benefits to your home. They have a lifespan of at least three decades. 
Slate Roofing Shingles

And

Clay Roof Tiles

- This is one of the most durable and long-living residential

roofing materials

out there.

Slate roofing shingles

and

clay roof tiles

let homeowners in Pensacola protect their homes in the best way possible. They are natural materials that are 100% recyclable. Slate and

clay roof tiles

offer great protection to your home during extreme weather conditions in the area. They can also boost the curb appeal of your home.
Metal Roof Tiles

-

Metal roofs

are made from a wide variety of materials such as zinc, aluminum, and steel. They are a versatile roofing choice for homeowners in Pensacola.

Metal roofs

are quite durable and resistant to natural threats such as snow, rain, mold, fire, mildew, and insect infestations. But

metal roof installation

can be expensive compared to most of the other residential

roofing products

.
Commercial roofing supplies come in many forms. You should opt for the right commercial roof depending on the needs of the building, your budget, and the durability of the product. Here are some of the most popular commercial roofing materials:
Modified Bitumen Roofing

- These systems are fastened to buildings as two-ply systems. They adhere to the roofing deck for protection and stability. Maintaining a commercial bitumen roof is quite simple and could be performed during the annual inspections session.

Bitumen roofing

provides enhanced tensile strength compared to most of the other

roofing products

.

Flat Roof Membrane

- These

roofing systems

are highly reflective, lightweight, and provide excellent weathering and resistance. The

membrane roof

has become popular in restaurants and other business entities in Pensacola.

Commercial Metal Roofing

-

Metal roofing

is another popular choice of commercial roofs in Pensacola.

Metal roofing materials

come in copper, aluminum, steel, tin, and lead.
Freeman Roofing is a trusted name in Pensacola for all your new roof installations and replacements. We install a wide variety of commercial and residential roofs such as steel roof installation, slate roof installation, rubber roof installation, flat roof installation, steel roof installation, and metal roof installation. Our success is the result of a perfect combination of experience and knowledge in all types of roof installations in the area. We pride ourselves on having a strong work ethic and offering high-quality roofing products at affordable prices. Call us today for all your new roof installations in Pensacola.
Roof Leak Repair Near Me
Roof leaks are some of the most common issues when residential and commercial roofs age over time. If you have a roof leak issue in your home or commercial establishment, you should always rely on a professional roof leak repair company such as Freeman Roofing. Our roof leak repair contractors have extensive experience dealing with all types of residential and commercial roof leaks in Pensacola. Let us be your roof leakage solution!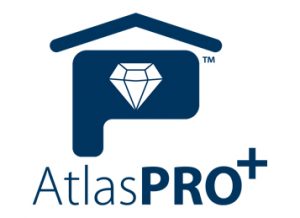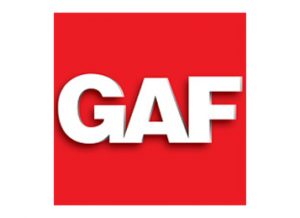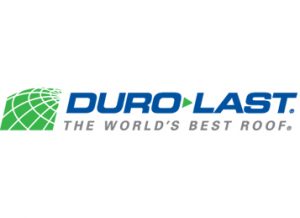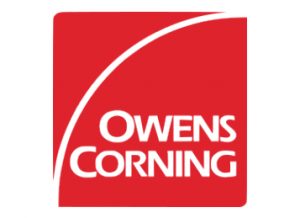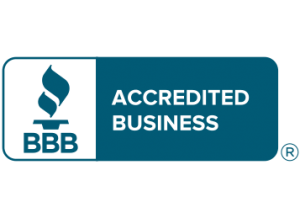 Freeman Roofing For Your Roofer Near Me
Freeman Roofing is one of the best local roofing companies in Pensacola. Be protective in safeguarding your biggest investment by calling a great roofing contractor near me like Freeman Roofing. We are your roofing experts with over 43 years of experience for all your residential and commercial roofing needs. Let us be your roofing specialists, for all your residential and commercial roof repair, maintenance, installation, and replacement needs in Pensacola! Call us today and check out our reviews!
Got Questions? Our Roofing FAQs:
There are many telltale signs that your roof needs replacing. Some of the most obvious signs are shingles that are curling, cracked or missing. Damaged flashing and shingle granules in gutters or on the ground are additional causes for concern. From inside the house, check for discolored, stained spots on the ceiling that could indicate leaks.
Yes, this is possible. Is it recommended? The answer generally is no. Failing to remove an existing roof prevents you from knowing the condition beneath the shingles. Mildew, rot and other underlying damage could stay hidden and cause further issues.
This depends on the size and severity of the leak. A professional can inspect the attic to determine the location of the water intrusion/damage. Additionally, the age of the roof is an important factor. A newer roof that has a small leak due to a loose shingle or recent storm may just need minor repair rather than replacement.
The style and location of your home are a couple of the factors that play into this decision. Asphalt shingles are the most common for our area however, metal roofs are gaining popularity due to their durability and aesthetic appeal. Price is another consideration when choosing the type of roof that you would like for your home. An experienced roofing contractor can help you navigate the choices of what roof type is best for you.
Roof slope plays a key role in determining what type of roofing system can be installed. Code requirements for the city/county of installation will also need to be verified. If the slope is very steep, this could affect how materials are delivered.
Once materials have been selected and delivered the actual roofing process can be completed in 1-2 days, however, prior to work starting a notice of commencement must be notarized and recorded with the city/county clerk.