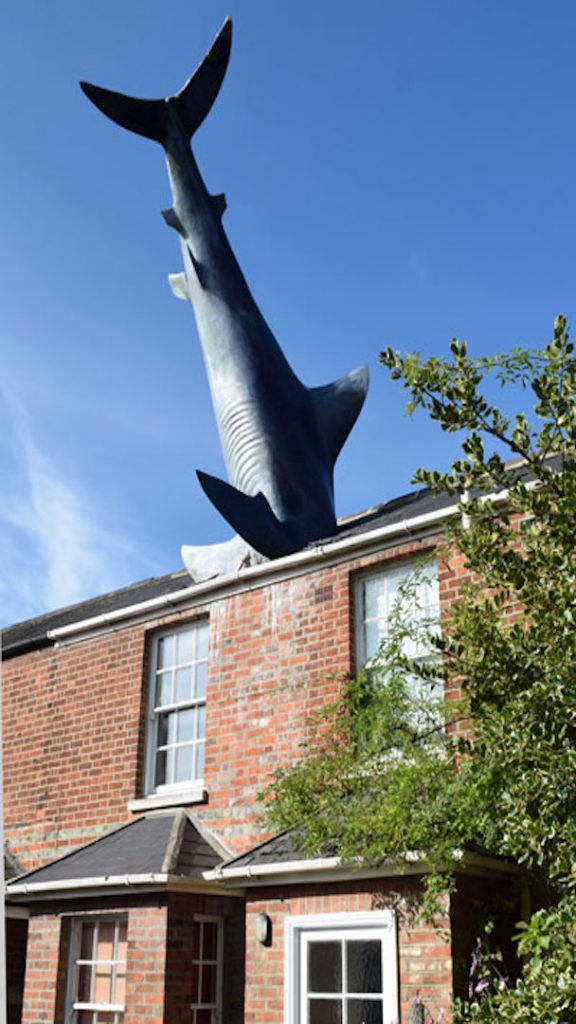 Roof Repair
FREEMAN ROOFING
The Shark Week Party seemed like a good idea. You forgot just how seriously Brian takes this. He took it to a new level this year. Ole, Brian added new meaning to "dropping by". His host gift left nothing to be desired.
Freeman Roofing isn't in the market of shark removal, but we are more than qualified to repair the damage said party-goer may have caused.
Call us today and we can help you pretend this never happened.
Freeman Roofing
4201 Auckland Pace, FL 32571
(850) 994-1078 
http:/www.freemanroofing.com