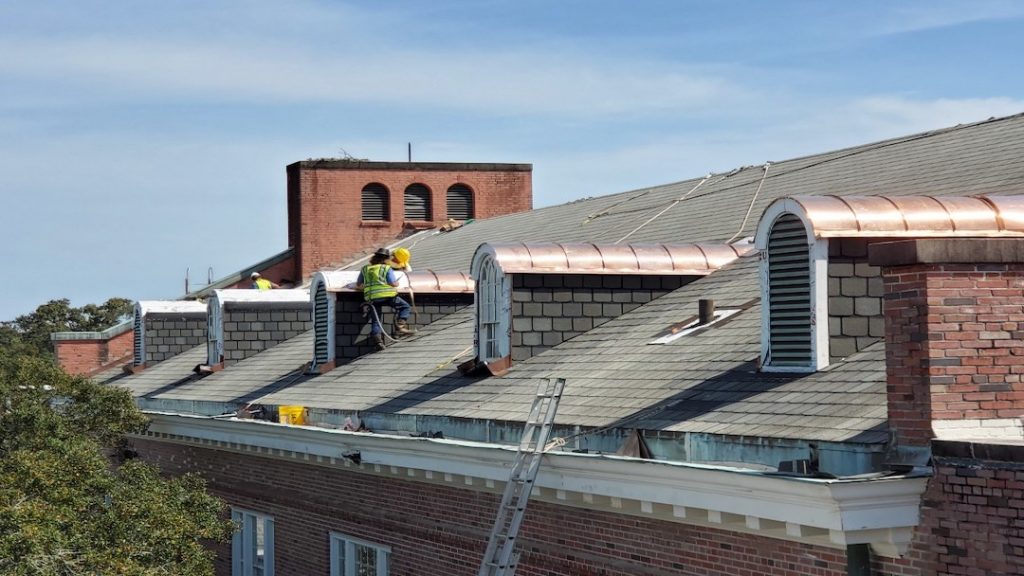 Commercial Roofing Contractors
FREEMAN ROOFING

Often historic buildings bring with them their own set of challenges.  One, and the most challenging, is maintaining the historic features of the property but in an updated and more efficient way. 

Beyond the beauty, preserving historic buildings is vital to understanding our nation's heritage. In addition, it is an environmentally responsible practice.

A sound roof is critical to the integrity of your building. Our decades of experience have allowed us to service a multitude of obstacles with the quality craftsmanship our customers have come to expect. Freeman Roofing offers a variety of commercial roofing services and systems.

Call the licensed/insured experts at Freeman Roofing today for your no-obligation free estimate.