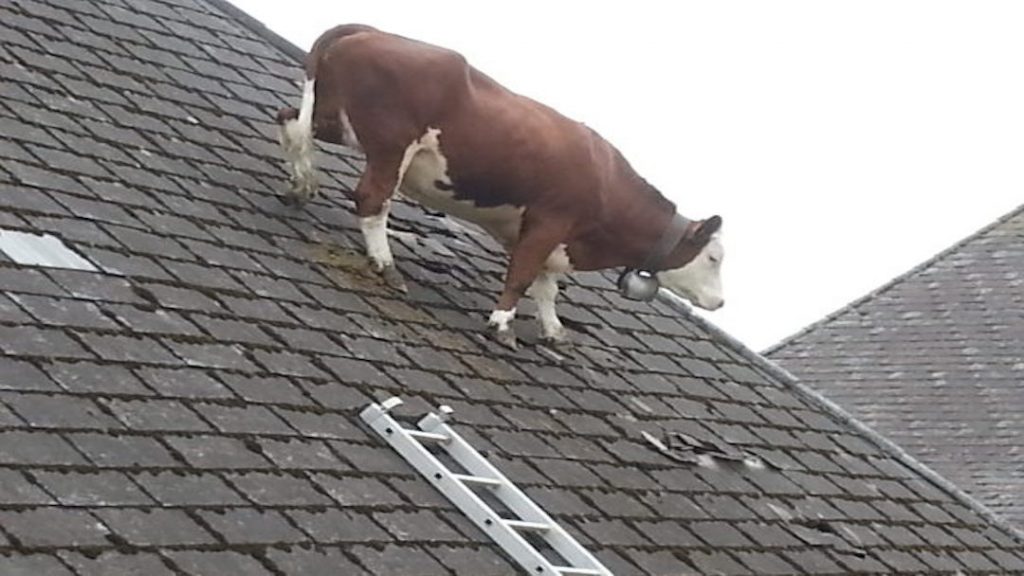 Roofing Company  
FREEMAN ROOFING
Life is a peculiar thing.  We won't ask questions. 
Having been in business for over 40 years we have seen our fair share of….peculiar.  We are licensed, insured and dedicated to making sure we deliver quality work with quality products and manufacturers.
So let's get MOOving!
That cow on your roof….is just between us.
Freeman Roofing
4201 Auckland Pace, FL 32571
(850) 994-1078 
https://bit.ly/3lyzOuO 
#pensacolaroofing  #roofingcompanypensacola 
#atlasroofing  #atlasdesignershinglespensacola 
#roofingspecialistpensacola   #customroofingpensacola
#roofingspecialistpensacola #newroofpensacola
#scotchgard  #hp42.  #core4