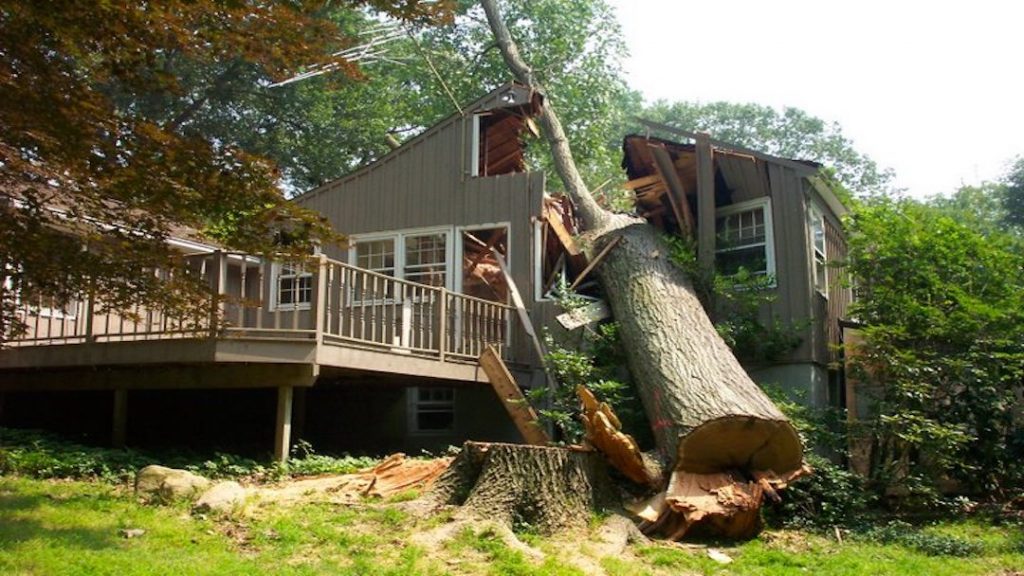 Reliable Roof Repair
Freeman Roofing
"Hire a tree service" she said…..  "You'll get hurt" she said……
"I know how to cut a tree down" he said……..  "I've done this before" he said…….
Before this tragic do-it-yourself disaster ends you up in Divorce Court, call Freeman Roofing to assure her that it can all be taken care of.  
As a local, family-owned business, founded by James "Jimmy" Freeman in 1976, they adhere to his principle of providing a fair priced, quality roof to everyone.  Even in the midst of a he said/she said debate of who's fault it may be!  
Freeman Roofing
4201 Auckland
Pace, FL 32571 
(850) 994-1078 
http:/www.freemanroofing.com