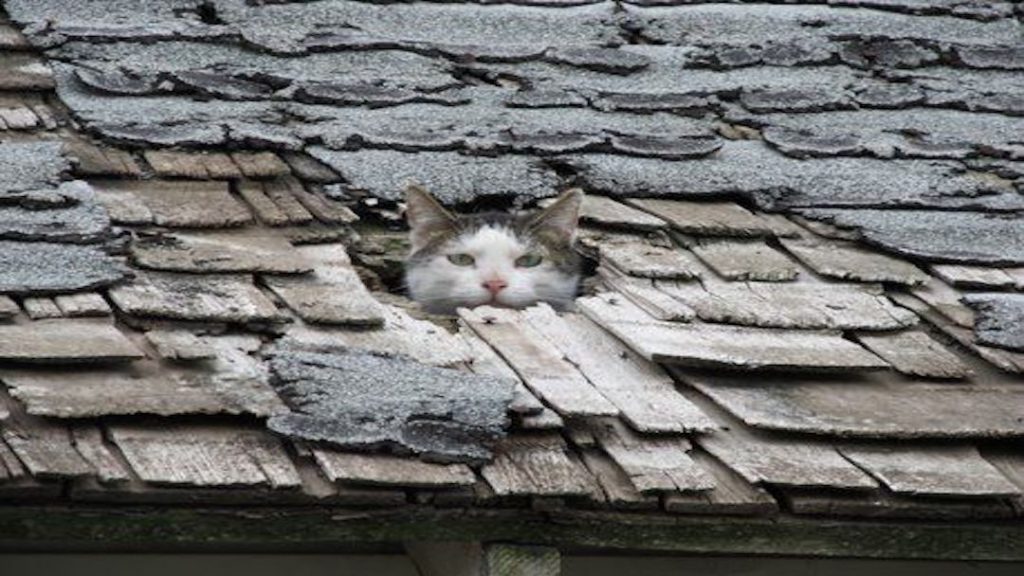 Roofing Replacement
Freeman Roofing
We understand that sometimes we take the easy way out or try to save money by putting a bandaid on the problem.  But when the plan works out so badly that the family pets are trying to escape, maybe it wasn't the best idea.
If you're having roofing troubles let us help you figure out the best way to solve the issue.  We can talk with you about options and prices that will work for you and maybe even keep your family together!  
We have provided quality service to the Gulf Coast's roofing needs for over 40 years. We offer a variety of residential services with quality craftsmanship and materials on every job from small repairs to complete re-roofs.
Freeman Roofing
 Auckland Pace, FL 32571
(850) 994-1078 
http:/www.freemanroofing.com