Commercial Roofing Ideas to Boost Sustainability in Malls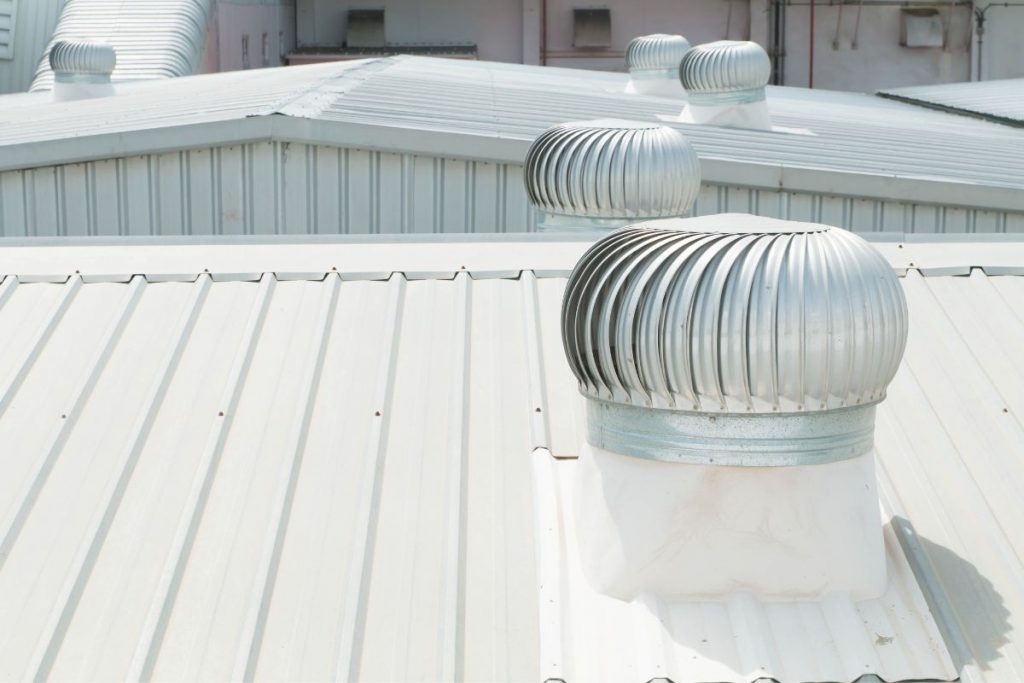 Sustainability is one of the most pressing concerns in the modern world. In fact, this aspect has been incorporated into the business practices of various commercial organizations across the globe, and shopping malls are no different.
One aspect that can impact sustainability is the type of roofing materials used. This helps shopping center owners and operators work to lessen their environmental effects and energy usage.
An appealing alternative that combines environmental responsibility with significant long-term savings is energy-efficient roofing. Here, you can get to know the types of commercial roofing alternatives for your shopping center.
4 Commercial Roofing Options for Shopping Centers
Reflect Efficiency with Cool Roofs

Commercial enterprises tend to be filled with all kinds of businesses and people, making it super easy to heat up without cranking up the air conditioning, increasing your power consumption and energy bill.
Cool roofs have attracted lots of interest because they offer a great way to minimize the need for more electricity usage by reducing the heat. These roofs are made to reflect more sunlight and absorb less heat, which effectively lowers cooling expenses and reduces the need for air conditioning.
Elastomeric coatings or single-ply membranes with strong solar reflectance and thermal emittance qualities are common examples of light-colored or reflective coatings seen on cool roofs.
Incorporate Nature with Green Roofs
Creating an oasis in the middle of an urban center is a good step toward sustainability. Green roofs provide a special synthesis of environmental advantages, energy efficiency, and aesthetic appeal.
They provide natural insulation by including plants and planting systems on the roof surface, which lessens the demand for artificial heating and cooling. This is possible through solar energy absorption that decreases the surrounding temperature.
Green roofs also aid in better stormwater management, biodiversity preservation, and air quality improvement. Shopping centers with green roofs not only use less energy but also demonstrate a dedication to sustainability and a seamless blending with the environment.
Harness Solar Power with Photovoltaic (PV) Roofing Systems
You can minimize your energy consumption while generating your own electricity with the help of photovoltaic (PV) roofing systems. These provide a creative alternative for retail spaces wishing to embrace renewable energy.
These roofing options are a great way to cool down the place not only by blocking the sunlight but also by producing electricity from solar energy which you can use to power up the air conditioners.
If your building has a metal roof, single-ply membrane, and asphalt shingles, then you can install PV roofing systems.
Get Overall Efficiency with TPO Roofing
Thermoplastic Olefin (TPO) roofing has become a well-liked option for energy-efficient malls. Due to their high reflectivity, TPO membranes help to limit heat absorption and lower cooling requirements. They have great insulating qualities, which year-round improve energy efficiency.
TPO roofing systems are renowned for being long-lasting, weatherproof, and simple to install. TPO roofs provide a cost-effective alternative for shopping centers committed to sustainability and long-term operating efficiency thanks to their energy-saving capabilities and low maintenance needs.
Final Thoughts
Choosing energy-efficient commercial roofing options for shopping centers goes beyond sustainability—it is a smart business decision. Embrace the power of energy-efficient roofing, and let your shopping center shine as a beacon of sustainability and savings